Laraigo Notifications is the solution you need to schedule and send mass messaging campaigns via WhatsApp, email, phone calls, SMS, among others.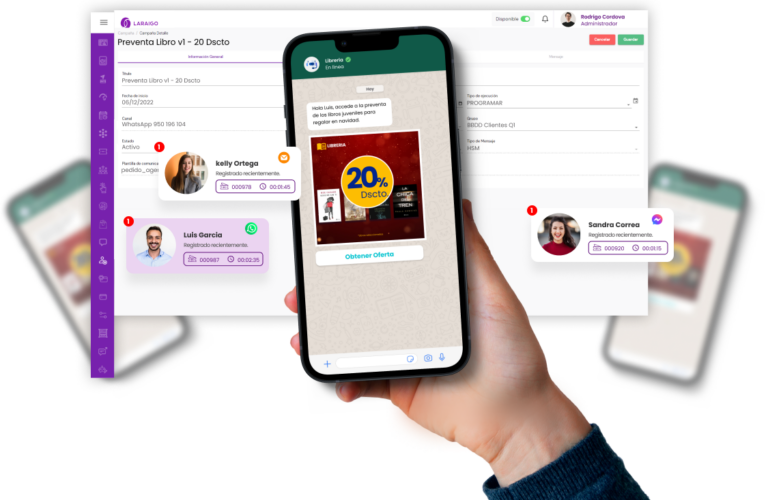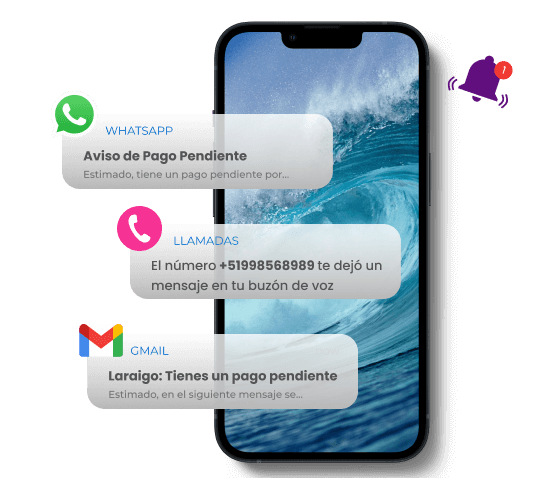 With Laraigo Notifications you can improve the efficiency of your campaigns. Schedule messages to notify your customers about your offers, pending payments, and even initiate automated sales and collection flows through the digital channels they prefer.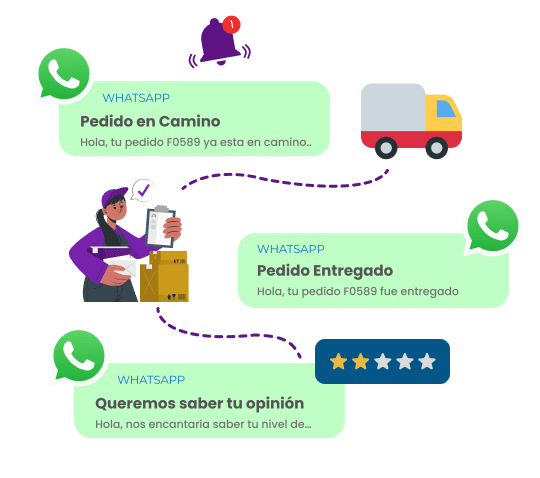 With Laraigo Notifications you can notify your customers of the status of their purchases through the communication channel they prefer and even communicate offers or special launches.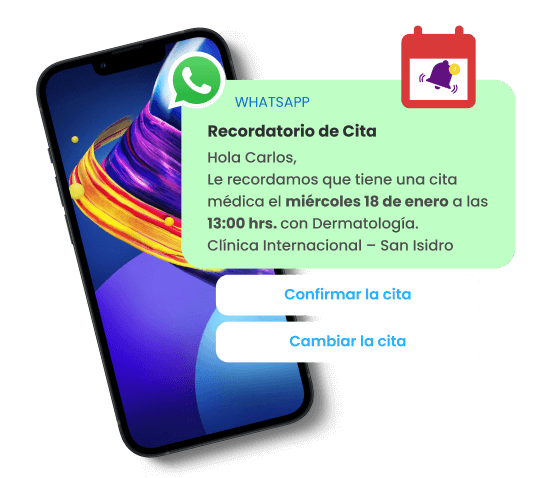 With Laraigo Notifications you can schedule the sending of reminders or alerts to different client lists to keep them informed and ensure the flow of your processes or services such as renewal dates, attendance at scheduled appointments, rescheduling agendas or even send them congratulation templates for special dates .
We create your own plan with the features you need
With Laraigo, you can manage and automate the flow of your orders and deliveries, which come from WhatsApp on a single platform.